Personalized Therapy
to heal and relieve your body
The private practice of the Body Mechanic is lead by Vincent Salinas, HHP (Holistic Health Practitioner). He specializes in rejuvenating the body and mind by approaching every client differently and using unique methods that help restore and improve balance in their muscles. Vincent is committed to helping individuals who have been injured, educating clients on injury prevention and overall wellness, and enhancing athletic performance in competitive athletes. Whether your goal is to relax, loosen tight muscles, or recover muscle injuries, Vincent is dedicated to providing excellent services. From relaxing massages to sports performance stretching, Vincent can help you reach your goal. Set up your next appointment today!
Geared for athletes of all types - runners to world class professionals. The technique used for sports massage are specific to the athletes' sport of choice, focusing on specific areas that are strained and overused from repetitive movement.
Massage increases and enhances blood circulation, helps to relieve muscle tension, reduces soreness, and helps with recovery. With relieved muscle tension, the relaxed muscles can experience an increase in range of motion and flexibility.
Firm deep pressure & slow strokes to reach deep layers of muscle and fascia. Great for chronic aches and pain, as well as stiff neck, upper/lower back pain, leg muscle tightness, & sore shoulders.
Stretching is for everyone and will help increase performance, decrease pain, improve range of motion and promote relaxation.
I do customized massage for everyone - no two bodies are the same and all have areas of concern. From stiff necks to frozen shoulders, come in and let me customize a session just for you.
Techniques are used to relax the entire body, which is accomplished by massaging the muscles with long gliding strokes in the direction of blood returning to the heart.
Holistic Health Practitioner
specializing in deep tissue and sports massage therapy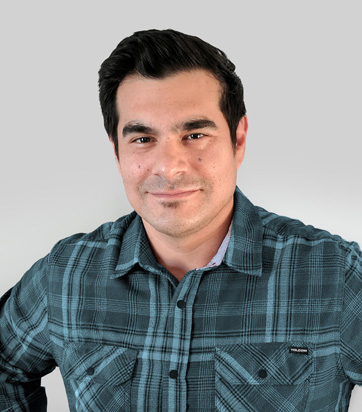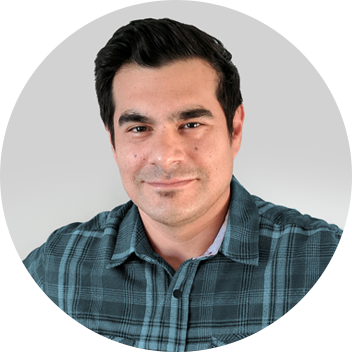 Holistic Health Practitioner
specializing in deep tissue and sports massage therapy
My goal is to help you restore proper mobility and help you achieve maximum range of motion through massage therapy and stretching techniques.
I believe that with exercise and a regular massage routine, one can maintain their muscle tone and flexibility, decreasing their chances of injury.
With that being said, I strive to do my best to see that each and every one of my clients has the ability to excel in what they do, no matter their level of activity.
Vince Salinas
Book your appointment
Visit my San Diego office or schedule a convenient in-home or on-site appointment.
Book a single appointment or purchase massage packages below:
Office Location: 2305 Meade Ave #11 San Diego, CA 92116 | Call for appointments: 909.573.3747
Book your appointment
Visit my San Diego office or schedule a convenient in-home or on-site appointment. Book a single appointment or purchase massage packages below:
Office Location:
2305 Meade Ave #11
San Diego, CA 92116
Call for appointments: 909.573.3747
I was lucky enough to find Vince through a groupon offer. I have, or should say had major, major lower back pain off and on through the last 10 years and frequently get massaged to help manage the pain. I can safely say that the very custom massage that Vince did has made me feel 100% better. I slept like a baby last night and woke up today totally pain free! I will definitely be making Vince a part... Read More
Robin S.
San Diego, CA
Vincent paid attention and gave attention to what was bothering me. It's crazy how many therapists don't do that. As a therapist myself, and having been burnt out so badly, his professional tlc made a huge difference to me. Read More
Becky T.
Vista, CA
I've been running marathons and half marathons for the past nine years. Since finding Vince I won't go anywhere else! He has great techniques that get me recovered quicker and back running more comfortably, his sports and deep tissue massages are that good. I highly recommend him if you are into running or other sports and want to prevent injury and enjoy your sport more fully. Read More
Linda W.
Poway, CA
I was lucky enough to find Vince through a groupon offer. I have, or should say had major, major lower back pain off and on through the last 10 years and frequently get massaged to help manage the pain. I can safely say that the very custom massage that Vince did has made me feel 100% better. I slept like a baby last night and woke up today totally pain free! I will definitely be making Vince a part of my renewed commitment to well-being and health forevermore! Vince is great at explaining what he is doing and why it will help, and let me tell you, dude knows his biz! I can't recommend Vince enough and will be telling everyone I know with aches and pains to give him a try. Can't really put a value on your health, but his massage is worth every cent! Read More
Robin S.
San Diego, CA
Vincent paid attention and gave attention to what was bothering me. It's crazy how many therapists don't do that. As a therapist myself, and having been burnt out so badly, his professional tlc made a huge difference to me. Read More
Becky T.
Vista, CA
I've been running marathons and half marathons for the past nine years. Since finding Vince I won't go anywhere else! He has great techniques that get me recovered quicker and back running more comfortably, his sports and deep tissue massages are that good. I highly recommend him if you are into running or other sports and want to prevent injury and enjoy your sport more fully. Read More
Linda W.
Poway, CA